It's common for women to have hair that is easily tangled. While it can be difficult or even impossible to avoid tangles entirely, there are a few techniques you can use to decrease the amount of damage caused by detangling.
The easiest way to detangle hair
When detangling your tresses, the first thing you should do is wet them with lukewarm water and shampoo before using any other products. This will make it easier for the knots in your hair to slide out without tugging too much on strands as they come loose. Next, follow up by massaging your scalp with conditioner while combing through your hair from root to tip if possible. Finally, use a hydrating leave-in conditioner throughout the length of your locks after showering or bath.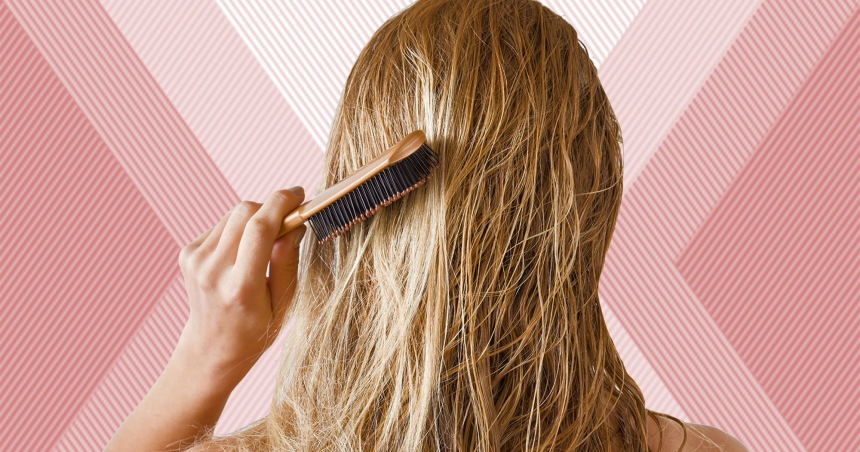 The feeling of a healthy and silky mane is something that many women strive for. If you find yourself struggling to get long, flowing locks, some effective techniques can help you out.
Tips to detangle your hair without ripping it out
The struggle is real when it comes to detangling your hair- especially if you have thick, curly hair. Detangling can be a tedious task, and the wrong tool used for this process could lead to more breakage than necessary. To help you get through this process without these issues, here are some tips and tricks that will work wonders for you!
Apply conditioner liberally throughout your locks before washing them, then use your fingers or a wide-tooth comb again while they're still wet. Even if you plan on blow drying afterward, this helps keep the waves in place without needing heat-styling tools like waxes and gels.
Use a wide-tooth comb instead of a brush or your fingers
Detangle in sections rather than all at once.
Section off your hair into small sections. This will make it easier for you to start with one section at a time and prevent tangles from forming in other parts of your head while detangling.
You should start by using your fingers or a wide-tooth comb to gently detangle wet hair so that it's easier when dry. This will help prevent breakage because the strands are less likely to get stuck together.
Use a wide-tooth comb or brush that has been designed specifically for detangling curly, thick hair.
I've never had a problem with tangled hair, but after getting my hair cut by one of the stylists at the salon I frequent, I was left with wavy locks that were impossible to comb through. The next day, when I went to get it trimmed again, she told me that my hair was curly and dry because it wasn't healthy enough for her to cut.